I am so so excited about my next project - though it is going to be a huge time-suck! I've dreamed about thrifting a piece of furniture and doing something funky to it for a long time. Mike and I have been working hard on purging our home and really getting things back in order. Things are coming along well but the kitchen is a disaster. I have proclaimed it to be my sewing area and it's such an eye sore and sadly, the first thing people see when they walk in our house. (I got so embarrassed during Christmas when the FedEx or ups guy would come by) I've had some of my crafting stuff in Madeline's closet, but there simply isn't enough space. I've been researching sewing cabinets and sheesh, those things aren't cheap. Besides, I really didn't know what I was looking for. I've had all of my kitchen mess I can handle, so I started browsing Craigslist, not even really knowing what to search for. Then I found it!!! The perfect armoire for me to re purpose for a sewing space! It was well built and a great price. (It was also my late-grandmother's preferred furniture brand - I'm sure she rolled in her grave at the thought of me destructing it!) The previous owners used it as an entertainment center, so the back will need to be replaced... no biggie there. Since at one time it had shelves there are handy notches already cut in the sides and bottoms. I plan on having Mike design shelves for the main interior that fit around my sewing machine! I'm most excited about the inside of the doors! On one side, I will put the peg board from the garage and some hooks to hold scissors, quilting rulers and other things of that nature. On the other side, I will use cork board along with chalkboard paint to have a message center to keep track of current orders and on-going projects as well as a mile-long to-do list! The drawers are nice and deep and will be great for storing all sorts of stuff. I've been saving all of MJ's baby food jars to fill with buttons and other beading stuff. Is it obvious yet how darn excited I am???
Now comes the most important part - the exterior. To be honest, I have NO IDEA! I thought about
decoupaging some fabric
on the panels - it has 6 that would be perfect for that. But I run into a problem of WHAT fabric. Since this large piece of furniture will have to go in MJ's room, I'd prefer for it to coordinate with her bedding (
this
and
this
) I really wish I could paint it a winter white with distressed edges like the frames and clock in her room, but I'm afraid it would really stick out since the rest of the furniture is bright white! I like the toile and stars from the Glenna jean bedding, but I also love the bunnies... *sigh* I just don't know what to do!!!! I've done lots of image browsing on Flickr and Google and did see
this
I think it's do-able (not in blue of course) But I'm going to have to find someone who is good with paints as I am NOT! I guess I'm hoping that a readers will give me some fantastic ideas, and soon. I need to get this done as quickly as possible so I can get everything organized and put away before school resumes in June!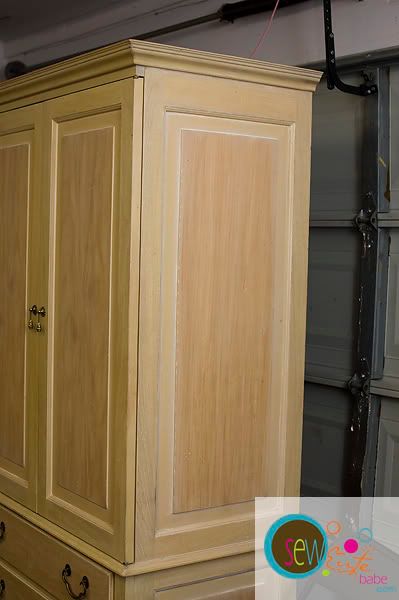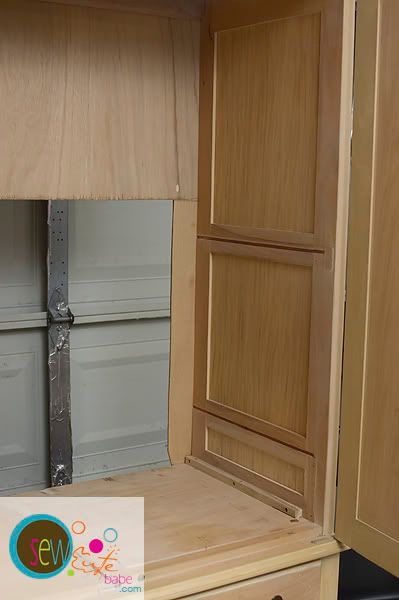 Mike happened to mention that I could sell his dresser drawers. So rather than sell these, I think I'm going to re-do them to match the armoire to give miss MJ even more storage in her room!! Yahhoo!
And while we're on the subject of Madeine's room... Look at this super cute idea from the fabulous
Martha Stewart
I think I'm gonna have to try this if I re-do Mike's dresser. I think it'd be perfect for the top!